100% Satisfaction Guaranteed
Our products and services are guaranteed to give 100% satisfaction in every way - service, performance, quality, and value. If you are ever dissatisfied, in any way, please contact us so that we can address whatever concern you have. We do not want you to have anything from us that is not completely satisfactory.
Contact the Solution Center at 1-877-272-6747 or email us at info@rainbowecoscience.com.
RETURN POLICY
Our goal is to make an exchange or refund as fair and easy as possible.
Please contact our Solution Center and our reps will assist you with your request.
We offer returns for damage products and incorrect orders within 60 days of purchase.
If your are not fully satisfied with our products, you can return it for full refund for un-opened products in good condition with in one year of purchase.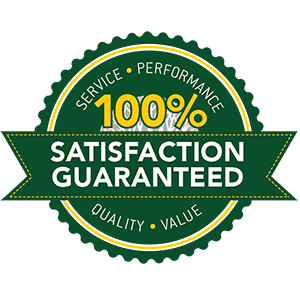 Shipping charges will vary based on weight, size, and destination of shipment.
50% of shipping charges on shipments over $2,000.
Although shipping times can vary based on the location from our warehouses, most orders are delivered within 2 business days (some restrictions apply). Our Solution Center Reps can assist with estimates of shipping times and product availability.
Certain products may be subject to Hazardous Material fees and shipping limitations.
Shipping of certain products may be restricted by weather conditions.
You will be notified if any delays are expected.
PAYMENT OPTIONS
We accept MasterCard, Visa, Discover, and AmEx credit cards.
Check or Money Orders.
Checks returned for insufficient funds may be assessed a $30 service fee.
You can set up an account with credit approval.
SALES TAX
Sales taxes may apply; please inquire when you order.
Sales tax exemptions may be available, in some states, for chemical products.
PRICING POLICY
Merchandise prices, specifications, and package designs are subject to change without notice.
Not all products are available in all areas due to state or local laws.
Typographic and/or descriptive errors are subject to correction.