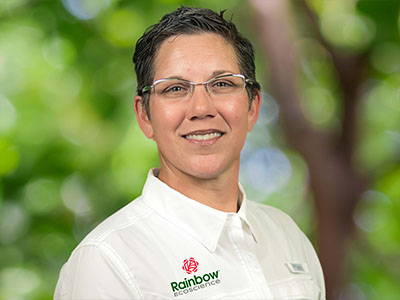 Carrie Jeanneret, Mid-Atlantic Territory Manager (VA, WV, MD)
443-652-2488 | cjeanneret@rainbowecoscience.com | LinkedIn
Before joining Rainbow, Carrie spent fifteen years in civil, commercial, and residential building construction and landscaping. She is excited to join the team of values-based professionals at Rainbow. Her educational background is in leadership, project management, and computer science. Carrie is a resident of West Virginia, and her hobbies include restoring her 1700's farmhouse and property. As our variety of trees are critical to life, there is no way she could choose a favorite. And, if she were hosting a dinner party and could invite any 3 guests, she would invite Jesus, Mary, and the holy spirit. As someone committed to her Catholic faith, no one else could top this dinner trio!