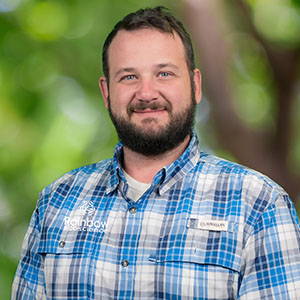 Jason Townley, Client Advocate
678-710-5399 | jtownley@rainbowecoscience.com
Jason holds a bachelor's degree in Natural Resource Management in Tree Health and Management from Abraham Baldwin Agriculture College. Before joining Rainbow, Jason spent five years assisting with client relations in insurance and safety policies. In his free time, Jason's hobbies include outdoor activities, such as hiking, fishing, camping, and hunting. He is also a wood worker and enjoys remodeling projects around the house. Jason also appreciates spending time with his family. His favorite tree is the live oak. If Jason were hosting a dinner party and could invite any 3 guests, he would invite Bert Kreischer, Tom Segura, and Jeff Foxworthy.