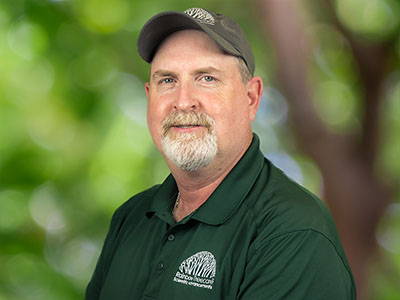 Jim Casey, South Central Territory Manager (LA, TX)
469-343-6238 | jcasey@rainbowecoscience.com | LinkedIn
Prior to joining Rainbow, Jim spent 9 years with a national landscape company as a commercial business developer. He enjoys building business relationships based on providing excellent customer service, surrounded by superior products. His educational background is in Business and Management. Jim is a Texas native, and his hobbies include travel (especially to Mexico), hunting, gardening, and spending time with his family. If he was hosting a dinner party and could invite any 3 guests, he would choose John Wayne (love his movies), Nolan Ryan (greatest pitcher), and Bo Jackson (greatest athlete).