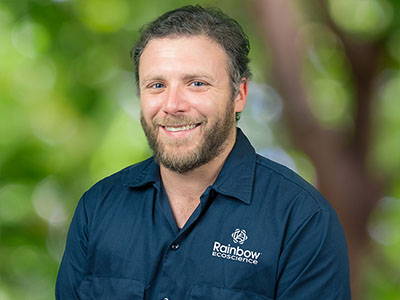 Joseph Boffa, Rocky Mountain Territory Manager (CO, UT, ID, MT, WY)
720-854-8212 | jboffa@rainbowecoscience.com | LinkedIn
Joseph brings over eight years of experience in the plant healthcare field. He is excited to bring his expertise in plant healthcare to Rainbow Ecoscience customers in the Rocky Mountain region. In his free time, he enjoys hiking, camping, and backpacking. His favorite tree is the Northern Catalpa, as it provides a lot of shade, has huge tropical-like leaves, and can thrive in a multitude of environments. If he were hosting a dinner party and could invite any three guests, he would invite John Lennon, as he admires his message and music, George Carlin for his impressive combination of comedian, entertainer, and philosopher, and his Grandpa Steve as he would have liked to have gotten to know him as an adult.