Posted by Rainbow on Aug 1st 2021
Scale insects are everywhere. They are found on every continent except Antarctica and, if one looks close enough, they can be found in just about every landscape as well. They are on twigs, branches, leaves, and crevices throughout the vegetative world yet most escape our view. Despite their ubiquity in nature, most scale populations are not a serious enough issue to require intervention. In an urban landscape, however, a scale outbreak can be devastating to the plant and impact the enjoyment of the landscape. We created this downloadable guide to assist plant health care professionals in understanding:
The impact of scale insects
Scale biology, identification, and diagnosing
Armored versus soft scales
Management solutions and success stories
To download the guide, complete this form below.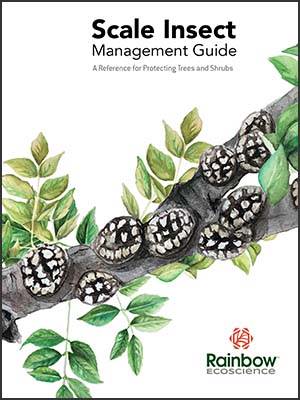 Tags