Posted by Rainbow on Jul 6th 2022
Upon the initial discovery of the emerald ash borer (EAB) in the United States, nobody was quite sure how to handle it. Most municipalities' initial reactions were to remove the food source for the EAB by cutting down all ash trees. However, it was quickly realized that removing all the ash trees had significant costs beyond just the dollars allocated for cutting and chipping, and that this would not be a long term viable option for managing emerald ash borer in municipalities.
Trees are one of the few assets that increase in value over time. Mature trees are worth significantly more to a community. Preserving healthy, mature ash trees has become the primary focus of today's EAB management strategies.

Once you submit the form, you can download this emerald ash borer (EAB) municipal guide to learn about the latest techniques and strategies for managing Emerald Ash Borer for municipalities.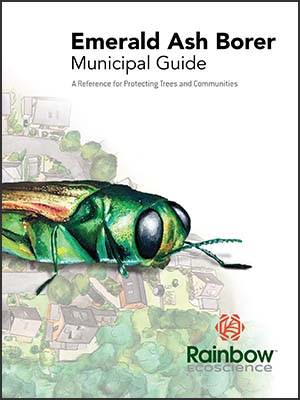 Tags