FORTY YEARS OF TREE INJECTION EXPERIENCE
We're proud to share our experience with you
We've been in the tree injection game for a long time. Four decades and counting. In fact, Rainbow Treecare began exclusively as a tree injection company. The late 1970's saw our elm-lined boulevards dying by the tens of thousands every summer with a steep economic and environmental cost. Management practices of the time focused on insecticides and removing diseased trees as promptly as possible. Unfortunately, these techniques could not ensure the survival of an individual tree.
Rainbow Treecare began by offering elm injection treatments to the homeowners on Rainbow Lane (hence the name). The equipment was cobbled together from a hardware store and the application protocol was being developed on the fly, but with a dedication to science and customer service, the company's reputation for saving trees grew. Rainbow Treecare became so adept at predictable results, it was the first company in the country to offer a money-back guarantee for tree injection services.
Over time, many nuances of the application protocol were developed and perfected – most often by our InjectCare technicians: The importance of razor sharp drill bits, evenly spaced injection sites, the ideal pressure for fast uptake, and how to fix a leaky pump. These are all lessons that come only from the experience of being out there doing it everyday.
What began as a niche business to solve a particular challenge, tree injection has grown into an industry unto itself. Over the past 40 years, we have seen new technologies come and go. We have seen introductions that are significant leaps forward, and we've also seen devices that are downright harmful to trees. We've seen new companies pop up claiming to be 'leading' tree injection and claiming that tree injection can solve every tree problem under the sun. Four decades of research and experience show that this is frankly not true. Tree injection absolutely has a place in the modern arboricultural toolbox. Like any tool, knowing when to use that tool is as important as knowing how to use it.
---
An Incomplete Timeline
12th Century
1158
Ibn al-Awwam, an Arab horticulturalist who wrote one of the most famous medieval treatises on agriculture, notes that the Ottoman sultan had his gardeners injecting substances into plants in attempts to affect the color, smell, and tastes of fruits and flowers.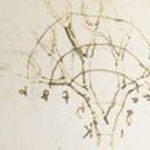 15th Century
Leonardo da Vinci reportedly began injecting lead arsenic into his apple trees to ward off would-be thieves.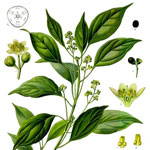 17th Century
Hales does experiments of injecting camphor (a source of cinnamon) into trees. He notes that the smell of camphor was found in the buds.
18th Century
Botanist Richard Bradley observes tree injection treatments to "prevent the Insults of Insects" by boring a hole through the bark and pouring in "Quicksilver (mercury), about a half an Ounce or more, depending on the Bigness of the Tree" thus the "Insects harbouring upon it will infallibly be destroy'd."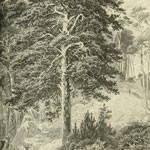 19th Century
Early experiments with systemic injections including iron sulfate, potassium cyanide, and even aspirin were conducted to determine their effectiveness for nutrient, insect, and disease issues.
20th Century
1915
Rumbold injects over 40 different substances into chestnut trees in attempts to control the deadly chestnut blight. Unfortunately, no suitable treatment is found.
1939
W.A. Roach publishes 'Plant Injection as a Physiological Method' in the Annals of Botany, considered the first complete synopsis of the current understanding of injection therapy.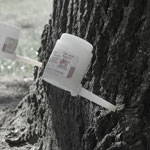 1964
First pre-filled tree injection capsules become commercially available for arborists.
1970s
The rapid spread of Dutch elm disease leads many researchers to evaluate tree injection with fungicides to protect elms. Trials show macro-injection techniques to be the most predictable and effective.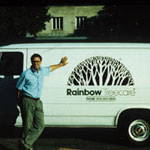 1977
Rainbow ElmCare (later, Rainbow Treecare) is formed to offer tree injection services to elm tree owners in the Twin Cities, Minnesota.
1978
Michigan State holds the first Symposium on Systemic Chemical Treatments in Tree Culture, bringing together scientists and the industry to discuss the current knowledge and identify research gaps.
1984
Research begins to understand the role CODIT (Shigo 1977) plays in the closure of wounds and the likelihood of decay.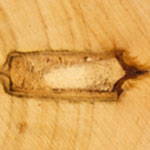 1985
Tree growth regulators applied as trunk injections and implants are adopted by the utility vegetation management industry. Their use is later abandoned due to lack of efficacy and concerns around tree wounding.
1987
Michigan State holds the second Symposium on Systemic Chemical Treatments in Tree Culture, with researchers from around the world debating the science and ethics of modern tree injection.
1997
Rainbow Treecare Scientific Advancements founded to focus on arboricultural-specific research. Begins providing macro-injection application equipment to arborists nationwide.
21st Century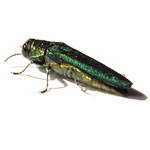 2000's
Marque invasive insects such as hemlock woolly adelgid, emerald ash borer, and Asian longhorned beetle drive the research and development of injectable insecticides and micro-injection application equipment.
2007
Refillable micro-injection capsules, the M3 Tree Infusers, are introduced.
2009
The Pine Infuser, an application device based on research from Kansas State University, is introduced for injecting conifer trees.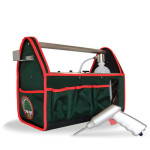 2013
Rainbow Treecare introduces the iQ Tree Injection Suite, a full line of micro-injection tools developed with tree care technicians and USDA-APHIS that does not require the use of plastic plugs.
2015
The Tree Care Industry Association hosts a series of Tree Injection Symposiums, bringing arborists and device manufacturers together.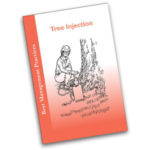 2016
ISA published Tree Injection Best Management Practices guide, authored by Dr. E. Thomas Smiley from Bartlett Tree Labs and Shawn Bernick, MS, from Rainbow Treecare Scientific Advancements.
2023
Rainbow launches an innovative, lightweight, plug-less tree injection device named the Quantum.