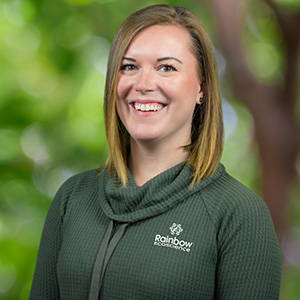 Tyler Benoit, Pacific Northwest Territory Manager (WA, OR, ID)
206-755-8716 | tbenoit@rainbowecoscience.com | LinkedIn
Prior to joining Rainbow, Tyler spent over 5 years in the green industry, specializing in landscape. Tyler holds a degree in Landscape Technology from Montgomery College. In her free time, Tyler enjoys many outdoor activities, including hiking, bouldering, camping, and traveling. Her favorite tree is a cherry tree for its beautiful blossoms. If Tyler were hosting a dinner party and could invite any 3 guests, she would invite Abby Wambach, Dax Shepard, and Elixabeth Gilbert.