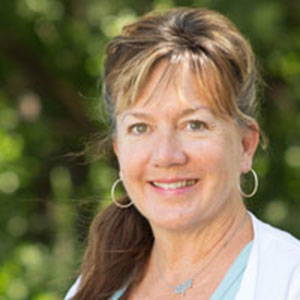 Toni Smith, Rocky Mountain Territory Manager (CO, UT, ID, MT, WY)
720-484-1763 | tsmith@rainbowecoscience.com | LinkedIn
Toni has over 30 years of experience as an arborist in Colorado. She has a B.S. in Forestry from Purdue University and is a graduate of the American Society of Consulting Arborists Inaugural Academy. She has worked in 3 different Denver tree care companies' plant healthcare departments, and she was a Code Enforcement Specialist then promoted to City Arborist with the Denver Forestry Department. As the Rocky Mountain Territory Manager, Toni provides support, education outreach, training, products and tools for companies and city entities that want to remain current and grow their plant healthcare departments. Over the past 30 years, her home town has been Denver, CO. She is passionate about cooking, skiing with family and friends, tending to her home landscape/gardens, and discovering new areas of Colorado she has not yet explored. Her favorite tree is the purple beech (Fagus sylvatica Purpurea Group). The three people she would invite to a dinner party are Marlin Perkins, Eddie Vedder, and Maya Angelou.