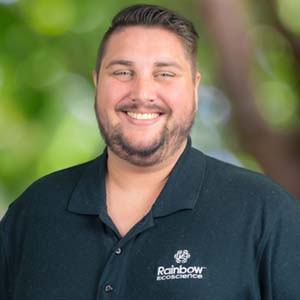 Justen Speratos, Southwest California Territory Manager (CA)
213-760-3349 | jsperatos@rainbowecoscience.com | LinkedIn
Justen is a second-generation landscaper, starting as a field worker at a young age, and working his way up into Operations Management. He holds a Bachelor's degree in Global Studies with an emphasis in Western European Culture from National University. In his spare time he loves to go hunting, fishing, hiking, camping, traveling, and play volleyball. His two favorite trees are sequoias and redwoods. They are majestic because of their size and remind him that life is much grander than what is right in front of us. If he were hosting a dinner party and could invite any guests, he would invite Henry Ford, John D Rockefeller, and his dad (Shannon Speratos), because they were and are titans in industry and very successful businessmen (and his dad is one of his best friends).