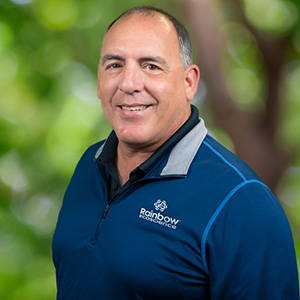 Jim Ramos, Business Developer
480-204-2817 | jramos@rainbowecoscience.com
Jim brings over 20 years of experience in business development management in the PHC and sustainability industry. In his free time, Jim enjoys spending time with his family, including his 6 grandkids. He also enjoys spending time in the warm Arizona weather and golfing. His favorite tree is the evergreen. If Jim were hosting a dinner party and could invite any guests, he would invite 4 people, including his grandparents on his dad's side (who he was not able to meet before they passed) and his mom's parents (who had a big impact on his life growing up).